Tube, VOD and Paysite Network 
Adult Site Broker is proud to offer for sale a 15-year-old tube network with 4 sites, a 20-year-old paysite and a VOD site, with well established brands and premium domains. 
The tube sites are all Visa and MC compliant.
The content is a 100% legal. All content is checked before going live. 
The sale includes a proprietary affiliate program for traffic that is capable of calculating revshare by being connected to major ad networks, as well as handling flat CPM deals. 
There are stable relationships with major content producers including some custom scenes. 
The paysite has good relationships and fresh uploads from major studios and all contracts have been recently updated. 
Payment processing is EU based with a good USA acceptance rate and fair pricing. 
The network has over 3.27 million email addresses of former and current subscribers to be used for promotion. The current owner has never mailed to this list, so this is an outstanding opportunity for the buyer.
Most of the traffic is from the USA and other Tier 1 countries.
The network has a staggering 783,000 videos!
Only 2.3 million dollars
Successful Content Company 
Adult Site Broker is proud to offer for sale a content company that has stood the test of time.
They have been a content licensing company since 2009.
They recently redesigned and relaunched their site with a completely new front and back end, with an all-new automated FTP system that customers love.
Since that time sales have soared.
The site now has over 50,000 scenes, 50,000 photosets, 10,000 DVD's and over 10,000 models.
The content library includes lifetime resale rights, worth well over 1.5 million US dollars Virtually all their customers come back again and again.
Almost all their clients are from the US, Canada, and Europe.
They also receive hundreds of orders per year from magazines, broadcast companies and license for hotel rights and cable rights.
The content is representative of the top studios in the adult industry.
They have exclusive content with some of their studios and thousands of unused/raw HD scenes yet to be used, not to mention also close to 10,000 HD scenes that can be made into a new or existing line and generate revenue from VOD or PPV.
This company can be kept as is and continue to be a big profit maker or can be turned into a massive tube site, membership site or clip store, with an incredible amount of content.
Only 1.75 million Dollars
Growing Sex Doll Site 
Adult Site Broker is proud to offer for sale a sex doll site, that has grown from its first sale to over 2 million in annual revenue. 
It was started in 2016, and is hosted on Shopify.
The owner has focused and invested heavily into SEO for the website, making sure it consistently ranks at the top in the search engines for the main industry keywords. As a result most of the traffic and sales are organic, coming from people who have searched for sex dolls on Google. The store has an impressive SEO footprint, tuned to long-term success.
Other strong sales channels are the 25,000+ person email list, and an affiliate program which rewards content creators for referring sales to our store.
The owner has developed and curated relationships with the best TPE and Silicone doll manufacturers. The products are dropshipped directly from the sex doll manufacturers to the customer.
Along with the manufacturer products, the store offers some of its own proprietary sex doll and male masturbator models. These are available exclusively on the site. 
The store has hundreds of 5-star reviews on the website and on third-party websites. It is consistently listed as one of the best sex doll stores, thanks to a focus on customer service.
The store currently has no employees aside from the owner who works 10-15 hours per week on the business.
SEO is handled by an agency.
This is a business that can be grown by a company with experience in the novelties field and has an experienced team in place. It's already a very healthy business that is making lots of money and growing rapidly.
Available for Only 2.72 million Dollars
Unique Paysite Network 
We are proud to offer for sale a unique network of paysites.
The network includes
6 paysites of many different stripes.
A gay cosplay, bareback and fetish site.
A straight pegging, light femdom, boy/girl and pantyhose fetish site
A bi threesome site.
A queer hot sex site.
A hardcore BDSM and bondage site.
And finally, a trans female site.
There is also a very active affiliate program, with NATS as its backend.
Soon there will be a mega site, with all the network's content available.
Through over a decade of independently funding, shooting, and selling niche content, they've founded these 6 paysites, found eager, ethical, and competent directors to run them and put content on them as well as having an affiliate program.
These sites cater to niches in a profitable and scalable way. The content is flexible to shoot by design. This took a decade to dial in.
The billing cascade has been fine-tuned and is managed by a contractor with years of direct experience. Mailers are taken care of by that contractor.
Most of the content is exclusive.
With an influx of cash and a dedicated team to help grow the brand, there is a lot of opportunity. Many unique OF and clip performers could license content or even be featured as updates, current directors can continue to produce, and new talent can be brought in to expand the brand.
Some of the content is on DVD and VOD, but there is a huge opportunity to increase VOD revenue streams. There is a lot of room to grow with the sites themselves. The sites only update weekly at the most and few ads have been purchased. Best of all, if the buyer doesn't change anything, it will continue to make a significant profit and keep growing as it's been on an upward trend for years.
This outstanding network is available for only 1.6 million dollars!
Porn Affiliate Network
Adult Site Broker is proud to offer a network of affiliate sites for sale.
The sites include adult and affiliate review sites and various toplists.
The sites have grown in traffic and seen increases in income over time.
This is due to the quality of the network's SEO and other optimization. The sites bring in large amounts of signups through pay per sale and revenue share programs.
There are also many 2-tier affiliate signups generating income monthly.
The main affiliate program accounts are included in the sale, so the buyer won't have to change all the tracking.
The seller will be available to the buyer with some ideas on how to further generate extra revenue that he didn't have a chance to implement himself. The current owner will be available to train the new owner on the operation of the sites.
Some of the sites on the network are built on WordPress and some are custom PHP sites.
Everything is there to get things ready for the new owner to come in and make a lot more money than is currently being made, since the current owner has moved on to other ventures.
Only 474,000 US dollars
Premium BDSM Tube Site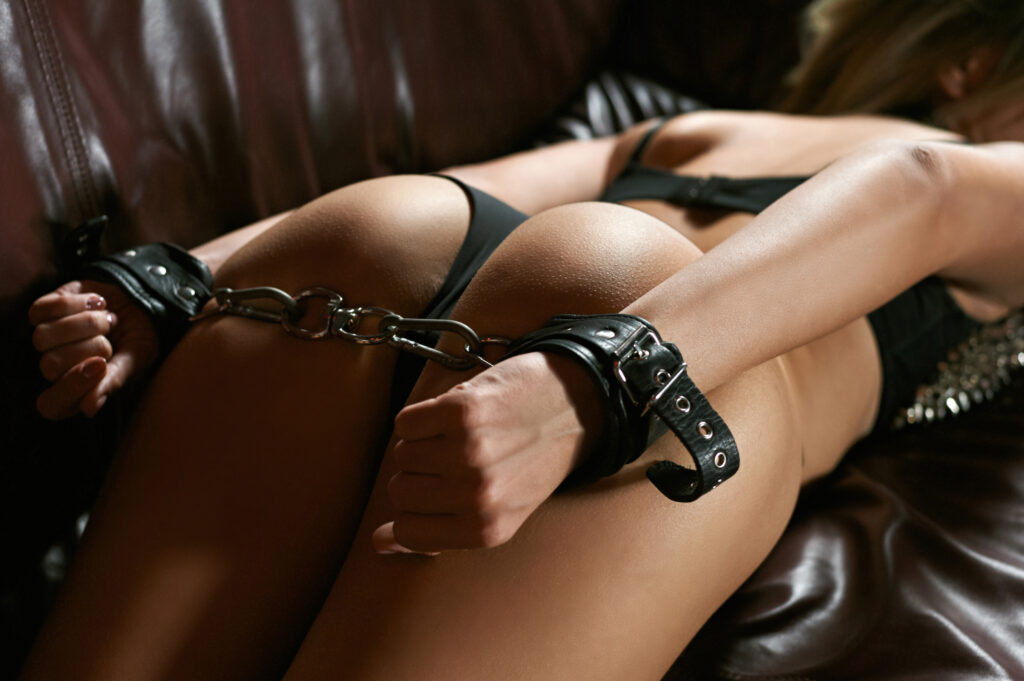 Adult Site Broker is proud to offer for sale a tube site that has full length BDSM videos for free!
The site is built on WordPress and is 3 years old. They are currently the only free tube providing premium BDSM videos and they regularly add user requests and user-provided content after moderation.
The owner started the site out of frustration because there was nothing else out there like it and he wanted to visit such a site. It soon became popular on Reddit and business soared.
The owner has decided to move onto other ventures outside the adult industry.
The site's visitors come back again and again, due to its uniqueness.
They have over 13,000 premium videos and most of them are 30 minutes or more.
With more videos and categories, the site can do even better.
Most of the traffic is from Tier1 countries.
There is no advertising for the site. All the traffic is either type in or from SEO.
This is a great opportunity for someone with existing traffic.
Only 269,000 US Dollars
Adult Dating Network with Almost 200K REAL Female Profiles and Pictures

We are proud to offer for sale a profitable industry recognized niche dating network with a unique channel for genuine female adult dating traffic with 5,500 genuine female registrants monthly.
The company was launched in 2010. It was nominated best dating program by Xbiz in 2012 and AVN in 2013.
They have generated nearly 200,000 profiles of REAL women to the dating network and continue to add approximately 5,500 new women each month through natural search results and unpaid link placement. 
These women have created sexy profiles and uploaded photos to attract men and most have supplied a government issued photo ID. These profiles can be imported into any dating or cam network.
The network's traffic is 91% direct and 8% organic search.
Geo targeting services run off MaxMind data.
They have never marketed to their lists or members outside their own network of dating sites, so it is a huge opportunity for anyone interested in marketing similar dating offers, or other adult content and services.
Sites were all fully developed in house by their own developers. All code was written in house and is owned by the company. Sites use LAMP (Linux, Apache, MySQL, PHP) framework. Their main developer is available to continue as a contractor.
Only $372,000 US Dollars
Growing Transgender Tube Site
We are proud to introduce for sale a transgender tube site with over 120,000 unique visitors daily.
 
The site is a custom-built tube site. Videos are encoded at a very high quality. There are 4 qualities low, medium, high and premium. It will auto adapt to the best quality based on the user's connection.
Premium is only available to members who have a paid account. Also, videos can only be downloaded by users that have an account. Since it's on an hls platform, downloading videos is very difficult, so most people just buy the membership.
The site's script can take a lot of traffic with the current traffic server being only at a 5-10% load.
The site consists of user uploaded content. There are over 30,000 videos.
Retention rate is 85%.
There are an average of 8 new premium members daily. 
 
An affiliate section has been setup, but has never been promoted. Affiliates can add their website and then make money from traffic that's sent. It has the ability to generate RSS/XML and Json feeds.
Only $274,000 
Thriving Italian and German Tube Network Now Reduced in Price
Adult Site Broker is proud to offer for sale a growing and stable European tube network of 21 sites.
This is a significant adjustment from the former listing price.
The owner has authorized this reduction for a quick sale so he can invest in some of his mainstream ventures.
The sites went online over 10 years ago, and the traffic has grown every year.
All of the traffic is from SEO. No traffic has been purchased. This is a great opportunity for a potential buyer to add to the traffic immediately.
Because of the high quality of the content, targeted to German and Italian languages – Google has placed the websites in good search positions.
There are over 600,000 hosted videos. Around 400,000 of them are uniquely titled.
There are also about 6 months of videos already translated and ready to upload, so the new owner will have an easy transition.
This is an opportunity for the buyer to get stable traffic, and easily grow, if they put some effort into new SEO techniques and buy traffic.
Now reduced in price.
Only $165,000 (previously 595,000)
Porno.XYZ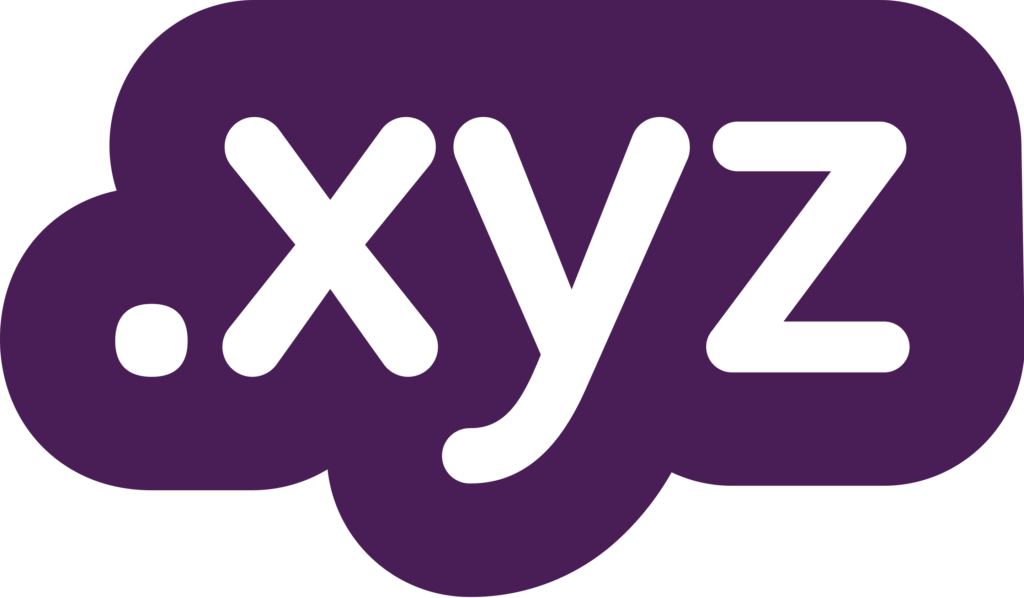 We are proud to offer for sale the premium domain Porno.xyz.
This incredible domain is now available for purchase.
Porno.xyz can be used for a number of purposes, but is probably best suited as a tube site.
One word domains are very rare and hard to get. Especially with the keyword porno.
Porno.com sold in 2015 for 8.9 million dollars! It's not hard to imagine this domain soon being worth 7 figures.
Invest in this great domain today!
Only $65,000 
DD.XXX
We are proud to offer for sale the premium domain DD.XXX.
This incredible domain is now available for purchase.
DD.XXX can be used for a number of purposes, but is probably best suited as a big boob site.
2 letter domains are very rare and hard to get.
The owner is sitting on a large number of domains and is starting to divest of them in order to invest in other areas.
Only $79,000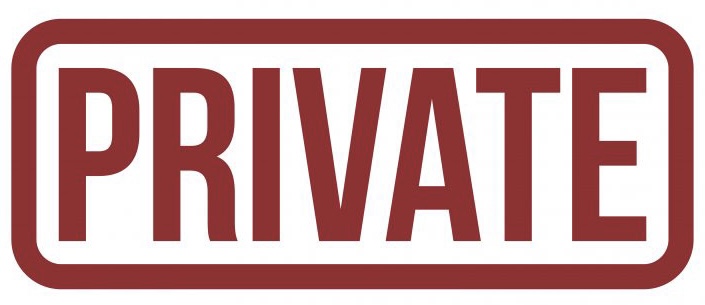 Just a reminder that we always have some private listings available in addition to what you see here.
We have paysites, tube sites, escort sites and other types of sites available.
In these cases the owner of the site is usually expressing the utmost care to make sure that the identity of his or her site or company does not get out into the public domain.
These are also generally larger listings with big revenues.
If you are interested in finding out more about our private listings, please complete our BUYERS NDA to see if you qualify.
5 Amazing .com Domains
We are proud to offer a portfolio of 5 amazing domains.
Any of these domains will allow you to build a very successful and brand-able website.
PornFlix.com $5,000,000
sexo.com $5,000,000
ass.com $4,250,000
stud.com $2,950,000
stripcam.com $695,000
For more information CONTACT US
Porn.co 
Adult Site Broker is proud to offer for sale Porn.co, an amazing adult domain name. This domain can be used for just about any purpose, including a pay site or a tube site.
Just Reduced to 199,000!
For more information on any of these listings, fill out our BUYERS NDA and CONTACT US to specify you're interested in any particular property.