Thriving Italian and German Tube Network Now Reduced in Price
Adult Site Broker is proud to offer for sale a growing and stable European tube network of 21 sites.
This is a significant adjustment from the former listing price.
The owner has authorized this reduction for a quick sale so he can invest in some of his mainstream ventures.
The sites went online over 10 years ago, and the traffic has grown every year.
All of the traffic is from SEO. No traffic has been purchased. This is a great opportunity for a potential buyer to add to the traffic immediately.
Because of the high quality of the content, targeted to German and Italian languages – Google has placed the websites in good search positions.
There are over 600,000 hosted videos. Around 400,000 of them are uniquely titled.
There are also about 6 months of videos already translated and ready to upload, so the new owner will have an easy transition.
This is an opportunity for the buyer to get stable traffic, and easily grow, if they put some effort into new SEO techniques and buy traffic.
Now reduced in price.
Only $165,000 (previously 595,000)
Porno.XYZ is Now Available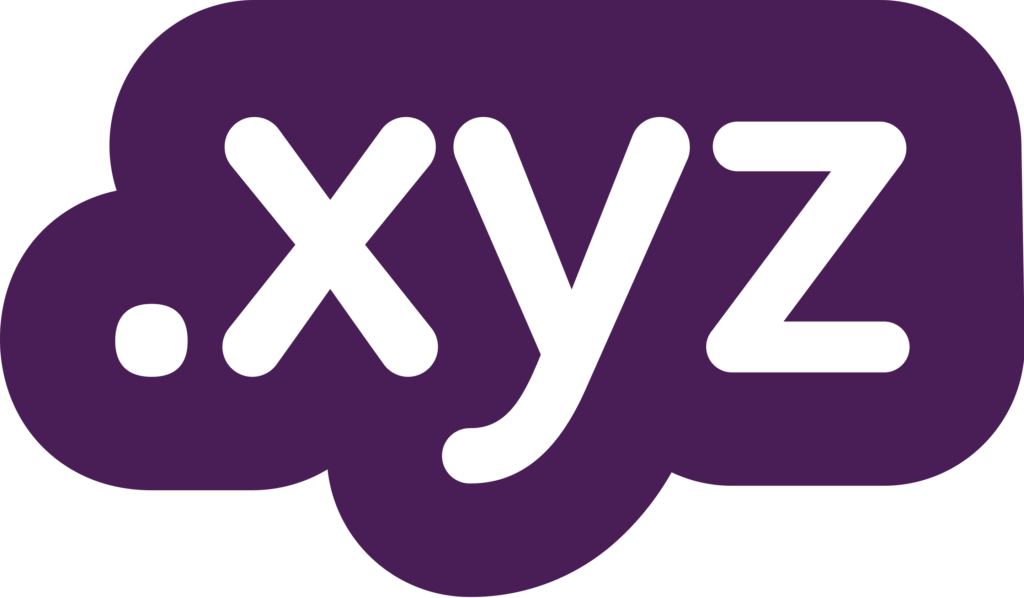 We are proud to offer for sale the premium domain Porno.xyz.
This incredible domain is now available for purchase.
Porno.xyz can be used for a number of purposes, but is probably best suited as a tube site.
One word domains are very rare and hard to get. Especially with the keyword porno.
Porno.com sold in 2015 for 8.9 million dollars! It's not hard to imagine this domain soon being worth 7 figures.
Invest in this great domain today!
Only $90,000 
DD.XXX is Now Available
We are proud to offer for sale the premium domain DD.XXX.
This incredible domain is now available for purchase.
DD.XXX can be used for a number of purposes, but is probably best suited as a big boob site.
2 letter domains are very rare and hard to get.
The owner is sitting on a large number of domains and is starting to divest of them in order to invest in other areas.
Only $79,000 
Profitable Group of Amazon Brands Now Available
We are proud to offer for sale a portfolio of eight Amazon FBA adult beauty stores. These brands have enjoyed steady growth over their 8 years in business, with many products commanding a dominant market share in their vertical with combined revenues of 3.4 million dollars in 2021 and an impressive 15,000+ customer reviews.
Setting itself apart with its distinctive product style and branding, the business' winning product formula and launch strategy has been multiplied across different customer types to greatly increase market share and expand the business over time.
The brands – now over 80 listings (including bundles) – include lightening creams, lubricants, sexual aids, and other personal care items for adult intimacy. 
The products – which have formulas exclusive to the owner – have proven hugely profitable over time with the business enjoying massive gross margins of almost 40% with absolutely no advertising spend outside of Amazon. 
Most brands are trademarked and enjoy the benefits of Amazon's Brand Registry. Included are standard operating procedures for all activities related to Amazon selling, meaning the buyer is getting the Intellectual Property rights they would not be able to find elsewhere. 
The business has massive growth opportunities (especially marketing outside of Amazon) in the e-commerce and brick & mortar spaces, as the current owners have not done much to promote the websites and have not sought a retail distributor. 
The business can be run from anywhere, and it can be run by outsourced firms at a very low operating cost.
The business also enjoys strong diversification of revenues across its major product lines, brands, and keywords, giving it stable growth over time. 
The business is run in a highly effective, hands-off way, with day-to-day operations (customer service, marketing, PPC) managed by a team of outsourced personnel and the owner working roughly 30 hours per week overseeing it. 
The reason for the sale is that the owners – seasoned Amazon Sellers – have been in the category a long time and now wish to divest to turn attention to newer verticals they have already moved into.
Only 5 Million Dollars
Hentai Network Now Available
We are proud to introduce for sale a hentai site network.
 
The company started in 2016 with the first Italian hentai paysite, and the most popular Italian hentai free site. In August of 2018 they added a very popular game paysite.
The free site has Italian hentai comics and videos and 52,000 daily views (85% organic search and 14% direct). It is used to promote the two premium sites. 
 
The next site is an adult Italian games paysite, which has 2,300 daily views (66% referral from free site, 19% direct and 15% organic search). It has over 40,000 Euros in monthly revenue. Retention rate month over month is over 60%. There are over 110 daily payments.
 
The final site is a hentai comics and videos paysite, which has 3,500 daily views (97% referral from the free site and 3% direct). It has over 11,000 Euros in monthly revenue. There are on average 20 daily joins and rebills.
 
There are also Telegram channels for the sites that are included as well as a Patreon page.
 
• There are 250 adult games (that have exclusive Italian versions)
 
• The sites have over 10,000 hentai comics (60% exclusive Italian versions and 40% non-exclusive)
 
• There are 290 hentai videos (30% exclusive Italian versions and 70% non-exclusive)
 
No advertising has been purchased. All the traffic is organic. This is an amazing opportunity for anyone with hentai traffic.
 
There are also video tutorials, PDFs and all the necessary material to learn and manage the business included in the sale. The owner will make himself available for online or live training.
Only 1.5 Million Euros
Adult Dating Network Now Available with Almost 200K REAL Female Profiles and Pictures

We are proud to offer for sale a profitable industry recognized niche dating network with a unique channel for genuine female adult dating traffic with 5,500 genuine female registrants monthly.
The company was launched in 2010. It was nominated best dating program by Xbiz in 2012 and AVN in 2013.
They have generated nearly 200,000 profiles of REAL women to the dating network and continue to add approximately 5,500 new women each month through natural search results and unpaid link placement. 
These women have created sexy profiles and uploaded photos to attract men and most have supplied a government issued photo ID. These profiles can be imported into any dating or cam network.
The network's traffic is 91% direct and 8% organic search.
Geo targeting services run off MaxMind data.
They have never marketed to their lists or members outside their own network of dating sites, so it is a huge opportunity for anyone interested in marketing similar dating offers, or other adult content and services.
Sites were all fully developed in house by their own developers. All code was written in house and is owned by the company. Sites use LAMP (Linux, Apache, MySQL, PHP) framework. Their main developer is available to continue as a contractor.
Only $372,000 US Dollars
Growing Transgender Tube Site
We are proud to introduce for sale a transgender tube site with over 120,000 unique visitors daily.
 
The site is a custom-built tube site. Videos are encoded at a very high quality. There are 4 qualities low, medium, high and premium. It will auto adapt to the best quality based on the user's connection. 
Premium is only available to members who have a paid account. Also, videos can only be downloaded by users that have an account. Since it's on an hls platform, downloading videos is very difficult, so most people just buy the membership.
The site's script can take a lot of traffic with the current traffic server being only at a 5-10% load.
The site consists of user uploaded content. There are over 30,000 videos.
Retention rate is 85%.
There are an average of 8 new premium members daily. 
 
An affiliate section has been setup, but has never been promoted. Affiliates can add their website and then make money from traffic that's sent. It has the ability to generate RSS/XML and Json feeds.
Only $274,000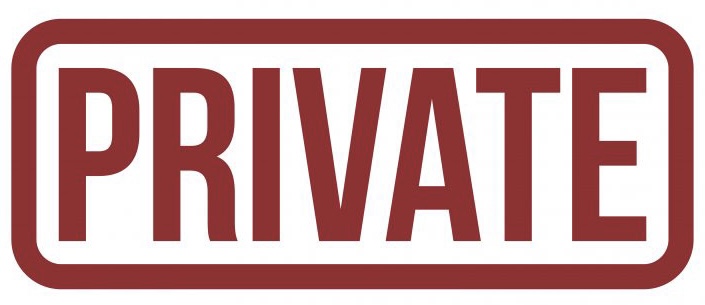 Just a reminder that we always have some private listings available in addition to what you see here.
We have paysites, tube sites, escort sites and other types of sites available.
In these cases the owner of the site is usually expressing the utmost care to make sure that the identity of his or her site or company does not get out into the public domain.
These are also generally larger listings with big revenues.
If you are interested in finding out more about our private listings, please complete our BUYERS NDA to see if you qualify.
5 Amazing .com Domains
We are proud to offer a portfolio of 5 amazing domains.
Any of these domains will allow you to build a very successful and brand-able website.
PornFlix.com $5,000,000
sexo.com $5,000,000
ass.com $4,250,000
stud.com $2,950,000
stripcam.com $695,000
For more information CONTACT US
Porn.co 
Adult Site Broker is proud to offer for sale Porn.co, an amazing adult domain name. This domain can be used for just about any purpose, including a pay site or a tube site.
Just Reduced to 199,000!
For more information on any of these listings, fill out our BUYERS NDA and CONTACT US to specify you're interested in any particular property.